Online Resources
/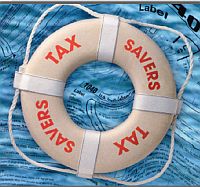 Some useful links
MileIQ 20% Discount Link for Clients. The BEST AUTOMATIC mileage tracking tool on the planet.
Don't forget to provide your routing and account number for Direct Deposit purposes
DUE TO FINANCIAL PRIVACY LAWS AND LIABILITY ISSUES, THE CLIENT MUSTPROVIDE THE ABOVE INFORMATION TO US. WE ARE ABSOLUTELY UNABLE TO OBTAIN THIS INFORMATION FOR YOU ON YOUR BEHALF.
Taxpayer Deductions (Highly Detailed)
Charitable Valuations (provided courtesy of the Salvation Army.)
Social Security Administration
Recordkeeping and Receipts

Seniors Tax Considerations
A note on tax refunds...Many people believe that the goal of a tax return is to get the largest refund possible...and it is our mission to do that legally for you based upon the information you provide. It is important to note that for MOST people unless you qualify for the Earned Income Tax Credit, which is one of the few credits allowing a taxpayer to get refunded more than they paid in, a refund is a return of your own money which was overpaid in the previous year returned to you, without interest.
A common misconception is that a refund is the governments money. The reality in many cases is, that a refund is your money...which you, in effect loaned to the taxing authorities and they are returning a portion of, a year (or more) later...without interest.
Proper tax planning means LEGALLY maximizing your money throughout the year and NOT giving the state and federal governments an interest free loan for a year so that you can get a larger refund at tax time. To maximize your money all year long, we may recommend an adjustment to Form W-4 for federal and state withholding at the time a tax return is filed.
Some people see a refund as a savings account and we understand that...although it is our fiscal responsibility to maximize your available income and in fact, legally reduce monies paid for taxation.
IRS Tax Links
THE MOST ASKED TAX QUESTION IS...
WHERE IS MY REFUND? CHECK AT THE LINK BELOW...
https://sa2.www4.irs.gov/irfof/lang/en/irfofgetstatus.jsp
Getting Started
Tax Information for Businesses
If you run a small business or are self-employed, the IRS web site offers a wide variety of information to help you.
http://www.irs.gov/businesses/small/index.html
IRS Forms and Publications
Need an IRS form or publication?
http://www.irs.gov/formspubs/index.html
Electronic Federal Tax Payments (EFTPS)
Businesses and individuals can use the Electronic Federal Tax Payment System to pay all their federal taxes electronically, 24 hours a day, 7 days a week, via the phone, personal computer (PC) software or the Internet. Visit the EFTPS web site for all the latest information! Or visit the Department of Treasury's Financial Management Services web page on EFTPS.
Employees
Withholding Calculator
This easy-to-use calculator can help you figure your employees' Federal income tax withholding so you can withhold the correct amount from their pay.
http://www.dinkytown.net/java/Payroll.html
Talk With The IRS
Contact Your Local IRS Office
IRS Taxpayer Assistance Centers are your one-stop resource for face-to-face tax help and solutions to tax problems, every business day.
http://www.irs.gov/localcontacts/index.html
The Taxpayer Advocate's Office
The Taxpayer Advocate is an independent organization within the IRS. They help taxpayers resolve problems with the IRS and recommend changes that will prevent the problems.
http://www.irs.gov/advocate/index.html
Resources
Resources for Specific Communities
Industries and Professions Index Page
Specific tax information for Agriculture, Automotive, Child Care, Construction, Cosmetology, Entertainment, Fishing, Gaming, Gas Retailers, Manufacturing, Real Estate, Restaurants, Tax Professionals, and other industries.
http://www.irs.gov/businesses/small/industries/index.html
Tax Information for International Businesses
This section provides information on international taxes.
http://www.irs.gov/businesses/international/index.html
LINKS MAY CHANGE WITHOUT NOTICE AND MAY NOT ALWAYS BE AVAILABLE.
Video Links Below
CamScanner Tutorial (Available FREE For Android or IOS from your phone or tablet device)
https://www.youtube.com/watch?v=0xTruiyIt4U
Tax Fraud now more frequent than ever...We can now help clients combat it
60 Minutes Story shows how easily it can happen
New secure client portals in 2014 @ Box.com
(4 Minutes)
Premium Tax Credit Explained by IRS
https://www.youtube.com/watch?v=T3myAaV2yvI&index=8&list=PLEBA0F302231188F4
Shared Responsibility Payment Explained by IRS
https://www.youtube.com/watch?v=GBEJTcFuVm0
Dirty Little Secrets (A TaxSavers Exclusive)
http://www.youtube.com/watch?v=Sxwcps1JlPk
Pricing Comparison of HR Block, Liberty Tax and TurboTax from 2008
http://www.youtube.com/watch?v=fympcTM_btY